Teen Summer Fun starts Monday, June 6th.
Pick up a flyer with an activity sheet in the Teen Room today or print one (bottom of the page).
Complete activities to earn doubloons and win prizes!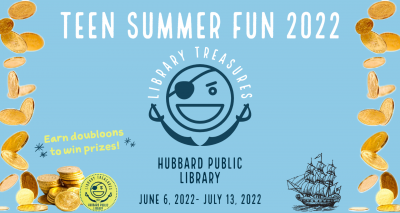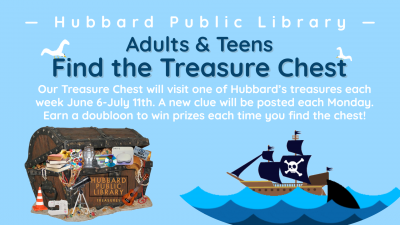 Teen Summer Fun 2022 Week 4 Events
All events are drop-in unless otherwise noted.
Registration for the Sushi Fest Finale on Wednesday, July 13 at 5:30 pm opens on Wednesday, June 29 at 9 am.
Click here to register https://forms.gle/j3yhP9if45TvM2Q57 or call 33-534-3512 x-2
Also, stop in the Teen Room Monday-Thursday to solve the daily Sea Worthy Word Puzzle.