Teen/Young Adult Book Tasting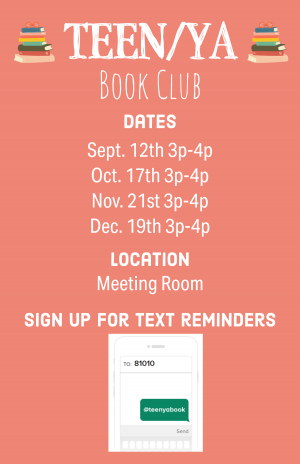 Teen Fall Dungeons & Dragons
A new campaign for the Fall will begin on Wed, Sept. 7th, 2:30 pm-4:30 pm in the Meeting Room.
Registration and attendance at the first meeting are required to join this campaign.
Registration opens on Wed, Aug. 24th at 9 am. Click here to register https://forms.gle/oZ28FKg5T5jGnb1f8

Students in 7th grade through recent high school graduates (class of 2022) are welcome. No experience necessary!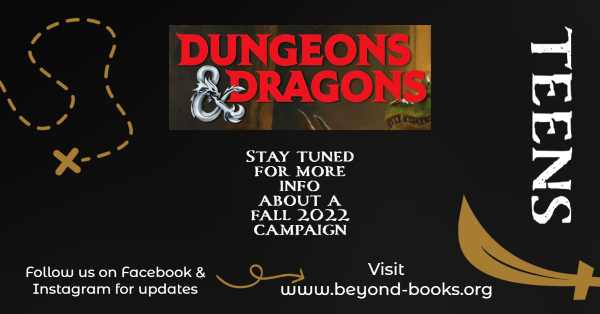 Register at https://forms.gle/A5vm2dw2D2Ct9ykP6