Home Delivery Services
Hubbard Public Library's home delivery service is available to all residents of Hubbard and the surrounding township who are unable to visit the library.  Each month, two HPL employees visit residents' homes to deliver and pick up library materials.  Residents can select materials for themselves, or they can request a library staff member be assigned to select for them.  Additionally, for those residents who have difficulty visiting the library only during the colder months of the year, seasonal delivery is available.  For more information, please call the library at 330-534-3512 ext. 2. The application and welcome letter are available below. You can download the application, fill it out, and return it to the library at:
Hubbard Public Library
Attn: Information Desk
436 W. Liberty St.
Hubbard, OH 44425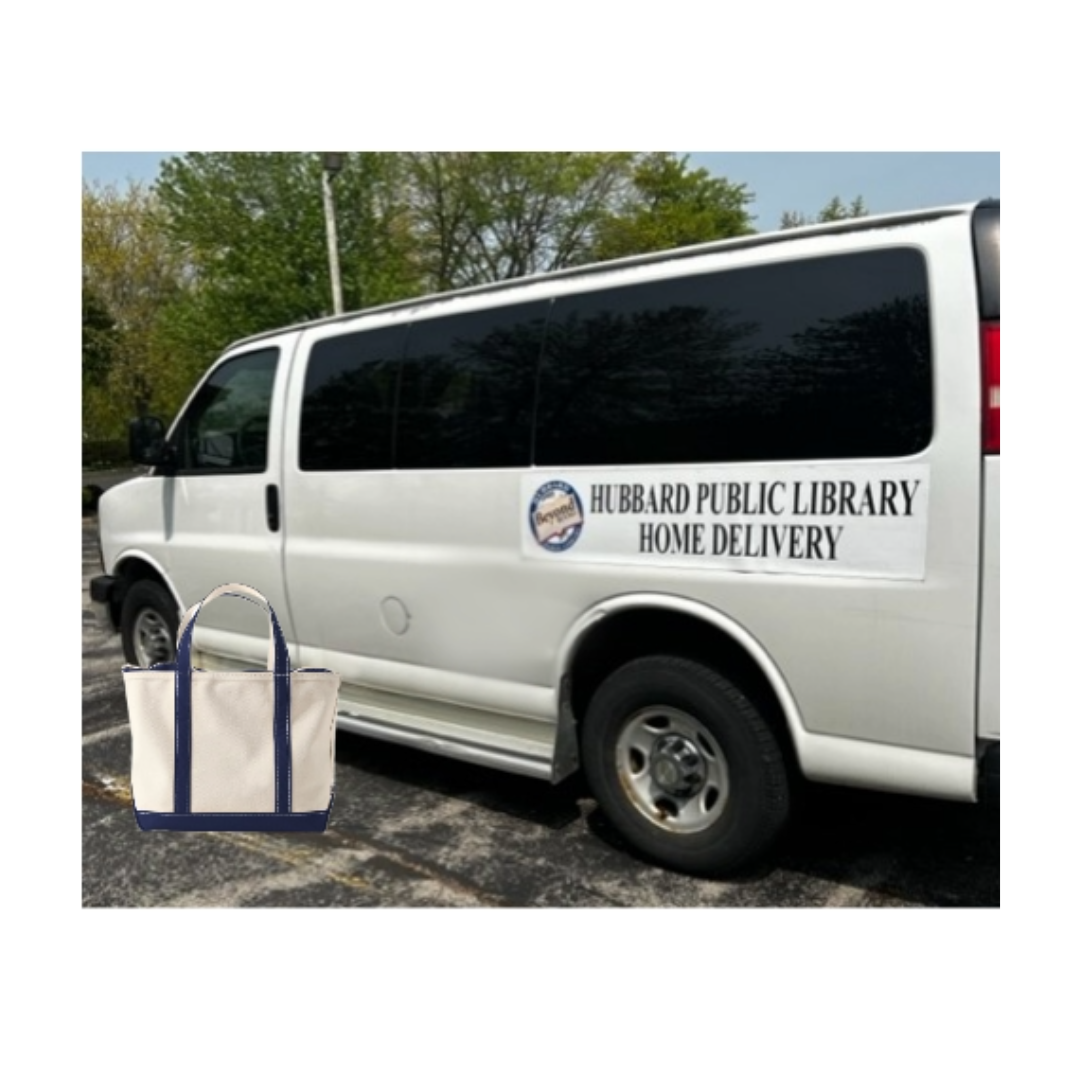 2024 Home Delivery Schedule