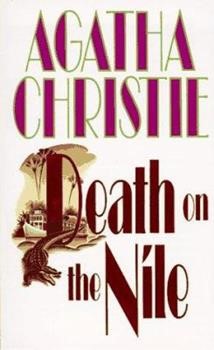 Book Selection: Death on the Nile, by Agatha Christie
The tranquility of a luxury cruise along the Nile was shattered by the discovery that Linnet Ridgeway had been shot through the head. She was young, stylish, and beautiful. A girl who had everything . . . until she lost her life.
Hercule Poirot recalled an earlier outburst by a fellow passenger: "I'd like to put my dear little pistol against her head and just press the trigger." Yet under the searing heat of the Egyptian sun, nothing is ever quite what it seems.
A sweeping mystery of love, jealousy, and betrayal, Death on the Nile is one of Christie's most legendary and timeless works.
Date: Tuesday, January 26, 2021
Time: 6 PM
Place: Meeting Room (first floor)
NOTE:
Due to health and safety mandates, we will maintain physical distancing and wear facial coverings.